[Audio Only] EP17 Clinical Demonstration 12 – Going off the Deep End: Rediscovering our Magical Roots in Healing and Psychotherapy – Scott Miller, PhD
Salepage : [Audio Only] EP17 Clinical Demonstration 12 – Going off the Deep End: Rediscovering our Magical Roots in Healing and Psychotherapy – Scott Miller, PhD
Archive : [Audio Only] EP17 Clinical Demonstration 12 – Going off the Deep End: Rediscovering our Magical Roots in Healing and Psychotherapy – Scott Miller, PhD
Topic Areas:

Clinical Demonstration |  Psychotherapy

Bundles:

Learning Track – EP17 Psychotherapy Download

Category:

Evolution of Psychotherapy |  Evolution of Psychotherapy 2017 |  Evolution of Psychotherapy Psychotherapy Learning Track |  Online Continuing Education

Faculty:

Scott Miller, PhD

Duration:

58:43

Format:

Audio Only

Original Program Date :

Dec 15, 2017
Description
Description:
The role of magick in physical and psychological healing is staging a comeback. Recently, the world's two most populous countries have called upon folk healers, herbalists, and spiritual guides to address the pressing mental health needs of their citizenry. However the methods are believed to work—whether by the operation of spirits, the rebalancing of disharmonious energies, or other unknown powers—each approach shares a common denominator: the conviction that forces outside awareness, inaccessible to reason or direct observation, influence or even control life. Crucially, those viewed by the public as possessing the power to connect with such forces, are regarded as healers. It's time for Western therapists to rediscover their magickal roots. This demonstration will identify and show possibilities for healing far beyond what the current and popular schools of thought defining psychotherapy would ever allow.
Educational Objectives:
Six structural components of magick will be identified, defined, and illustrated.
Participants will learn to enhance drama and therapeutic impact via careful observation of ideomotor response, using symbols to initiate transderivational search, and capitalizing on chance, change-producing moments.
*Sessions may be edited for content and to preserve confidentiality*
Faculty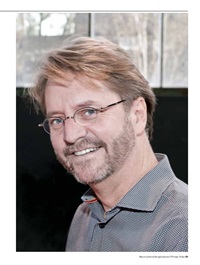 ---
Scott D. Miller, Ph.D., is the founder of the International Center for Clinical Excellence an international consortium of clinicians, researchers, and educators dedicated to promoting excellence in behavioral health services. Dr. Miller conducts workshops and training in the United States and abroad, helping hundreds of agencies and organizations, both public and private, to achieve superior results.
What is Everything Else?
Everything Else is a product category on Amazon that is meant to be a catch-all for items that don't fit into any other categories. Over time, as the Amazon catalog has grown and more specific product categories have been added, Everything Else has become less useful and more of a junkyard for cast off and forgotten listings.
Until recently, however.
Why are items listed in Everything Else when they shouldn't be?
The answer to this is fairly simple. Some sellers are using Everything Else as an opportunity to get around Amazon's gated category requirements. For example, DVDs with an MSRP of over $25 are now gated  Selling certain products and bran… More and require permission to list. So we've seen some sellers create new listings in Everything Else to get around these requirements. We've noticed similar "workarounds" for other gated or restricted  Selling certain product categorie… More categories as well.
Amazon doesn't like this. It just makes the catalog more of a mess than it already is and ends up creating a worse customer experience.
[Audio Only] EP17 Clinical Demonstration 12 – Going off the Deep End: Rediscovering our Magical Roots in Healing and Psychotherapy – Scott Miller, PhD
Curiculum
---